Sinotruck Water Tanker Truck ISF3.8s4154 4.5M3 CUMMINS ENGINE Steering Wheel,blue color
Sprinkler, also known as spray car, multi-purpose sprinkler, landscaping sprinkler, water tankers, water tankers. Sprinkler suitable for a variety of road washing, trees, green belt, green lawn, roads, factories and mines construction, high-altitude construction flushing. With sprinkler, dust, high and low spray, pesticide spraying, wash guardrail and Other functions, but also with water, drainage, emergency fire and other functions
4.5M3/4500L Water Sprinkler Truck
4.5M3/4500L Water Sprinkler Truck

Vehicle name

Sprinkler truck

Vehicle type

Special

Vehicle mode

SHMC5081ST/4.5M3

Engine model

ISF3.8s4154

Engine power

115

ISF3.8s4R154

115

Engine displacement

3760

Engine make

CUMMINS CHINA

3760

Fuel type

Diesel

Overall dimension(L*W*H):

6760×2100×2280

Box(L*W*H):

××

Total weight(Kg):

8495

Capacity:

0

Curb weight(kg):

4010

Permitted Capacity(kg):

4290

Trailer weight(kg):

Trailer fifth wheel(kg):

Permitted passenger(Person):

Passenger(Persons):

3

Approach/departure:

22/14

Front/rear overhang:

1120/1840

Wheelbase(mm):

3800

Axle load:

3143/5352

Axle Nos:

2

Max.drive speed(km/h):

95

Fuel consumption:

Spring Nos:

9/11+7

Tire Nos:

6

Tire type:

8.25-16 14PR,8.25R16 14PR

Front wheel track:

16,851,665

Rear wheel track:

1615

Steering mode:

Steering wheel

Chassis standard:

GB17691-2005 EUORI IV,GB3847-2005

Identification code:

LVBV4JBB×××××××××

Others

Effective volume: 4.5 cubic meters; the size of the tank body (long x axis X short axis) (mm): 4000 x 1500 x 1000. Side and rear of the protective device for the lower part of the material for the Q235A, the connection is bolted connections, Rear lower part of the protection device for the section size (width * height): 100mm x 50mm,ground height: 520mm.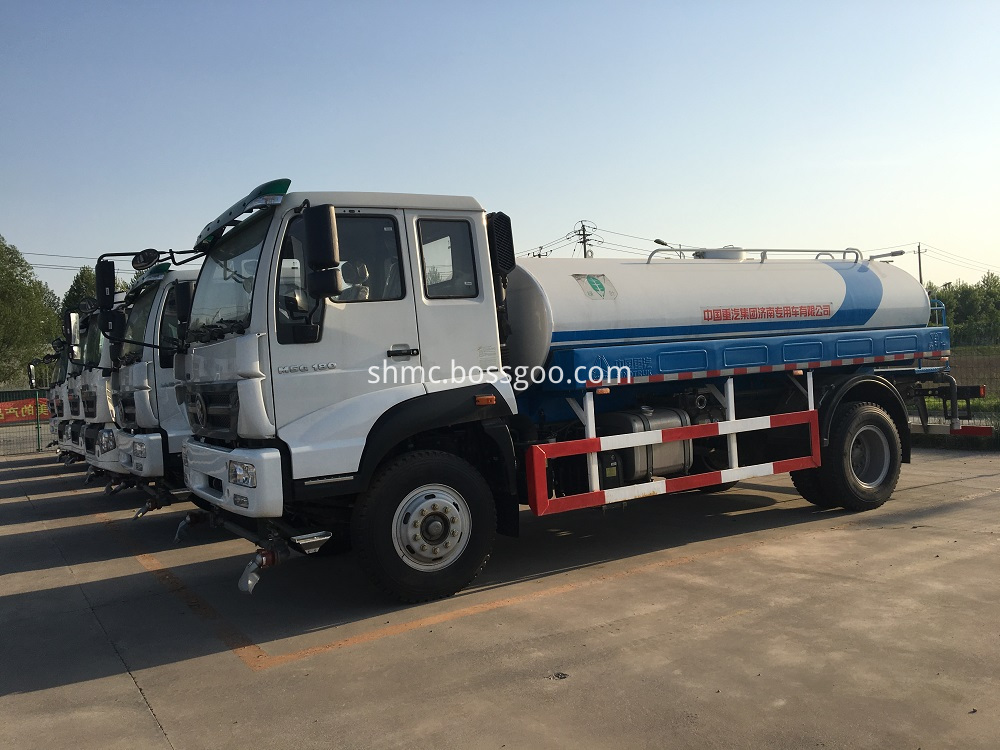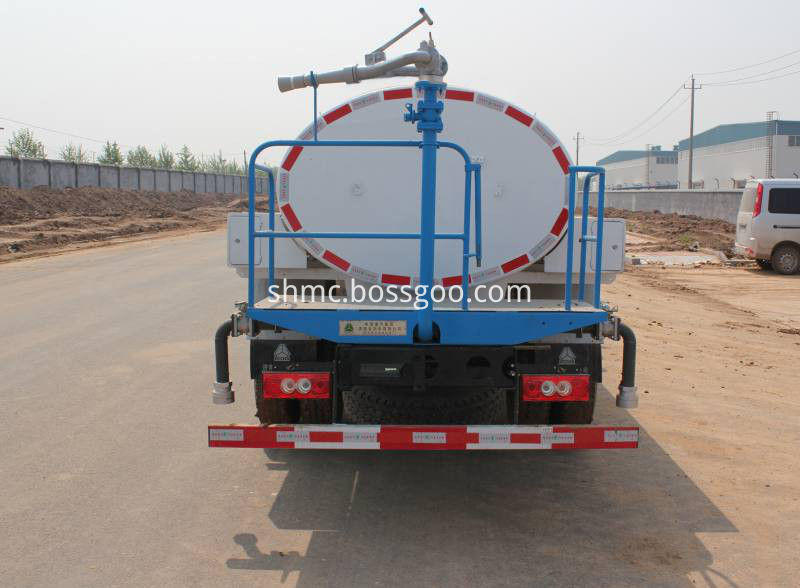 Product features:
1, Sinotruk WD615.62, WD615.87, WD615.69, WD615.47, 266hp, 290hp, 336hp,371hp are optional.
2, Volume of tank: 18000L-20000L
3, Low oil consumption with good economic.
4, Pump: Chinese famous brand pump
5, Self suction, self discharge function, front flushes sprinkles, side spurts, post positioned work table.
6, High-pressured Sprinkler, spraying of water to be possible to adjust columnar and the fog shape.
7, Optional fire pump and fire-fighting accessories.
8, Especially suitable for the municipal administration environmental sanitation department, the large-scale industry and mining enterprise.
9,BV ISO CCC approved, accept customes' OEM customized.
10, 4x2 truck chasiss, 6 wheeler; 6x4 truck chasiss, 10 wheeler; 8x4 truck chassis, 12 chasiss.
water sprinkler tanker features:
1, Applied carbon steel sheet Q235-A; Stainless steel; Aluminium alloy.
2, Applied the famous pump.
3,The main parts implements automatic welding.
4, Sub crossbeam apply rectangle steel sheet that thickness more than 5mm, stick out in one time.
5, Painting held more tolerance and coherence, can make sure the tank in good situation more than 5 years.
Our Product series:
The main products we deal with now are SINOTRUK HOWO, XCMG, SHANTUI, ZOOMLION and SANY.
Truck series:
1. dump trucks; cargo trucks
2. tractor trucks;
3. tanker trucks,( 54916836, water tanker and oil tanker)
4. mixer trucks and concrete pump truck
5. mine dump trucks( 4x2 off-road mine tipper, 6x4 70T mine dump truck, 6x6 articualted dump trucks)
6. full drive trucks( 4x4. 6x6 and 8x8 Trucks)
7, garbage trucks( garbage compector truck, suction trucks)
8. truck cranes(normal road truck crane, truck mounted crane)
9. special trucks( wrecker trucks, military trucks...)
10. truck trailers( container semi-trailer, low-bed semi-trailer, tanker trailer, dumper trailer...)
11. truck spare parts( howo, howo A7, golden prince all series trucks parts supplying)
Machine series:
1.Wheel loader,Backhoe loder, brick making machine
2.Roller,
3.Motor Grader,
4.Bulldozer,
5.Excavator,
6.Crane(truck crane,crawler crane,truck mounted crane,self erecting crane),
7,forklift and 45t contain reach stacker
8,paver and so on
Our trucks and machinery export photos: