If you've been shopping for a new car lately, you may have noticed how many models have bigger wheels and a larger tire size. A bigger wheel/tire combo not only looks cool, it reduces the tire's sidewall height. The sidewall is the part of the tire between the inside diameter (where the tire meets the wheel) and the outside diameter (where the tire meets the pavement). The more sidewall you have, the more cushion there is between you and the road. Many cars with 18-, 19- and 20-inch wheels have very narrow sidewalls. This design vastly improves handling but tends to deliver a rather harsh ride.
Conversely, handling is diminished when tires have tall sidewalls because there is more chance for excessive lean and roll (picture jogging in a nice pair of running shoes versus high heels). Thankfully, there is a good middle ground between ride comfort and performance, and it all comes down to wheel size. Whether you're in the market for a less aggressive ride or you already own a car and want to soften your setup, here are a few tips that can help.
About our factory
1.Strong background
1)One of largest state-owned PCR Tire Manufacturer in China
2)Belongs to Shandong Energy Group- World top 500 corporation
2.Advanced Technology
1)Our chief Engineer Mr. Jiliang Luo, 26 years experience in the industry. And also co-founder of the first chinese UHP/WINTER/RUN FLAT tire line.
2) VMI-EXXIUM one-stage building machine , double calender machine from Italy, Germany TROESTER quadruple extruder and Korea Dong-Hwa hydraulic vulcanizer
3.Complate Products Line
1) 23 product series, more than 800 sizes, including HP, UHP, C tyre, SUV, WINTER tyre, DRIFTING tyre, with overseas market covering more than 100 countries in Europe, America, and domestic market
2) OEM supplier of HUACHEN, ZHONGTAI, JIANGLING, CHANGAN brands cars and new energy vehicles.
4.Complete Certifications
1) All product performance has reached the second phase of the high standard of European labeling requirements,
2) Certified with ISO/TS16949, ISO14001, OHSAS18001, ISO/IEC17025, got DOT, ECE, GCC, INMETRO, CCC certificate and approved by Chinese tyre label requirement and Chinese green tyre certification.
High Performance SUV Car Tire 305/40ZR22 EXTRA FRD88/EXTRA FRC88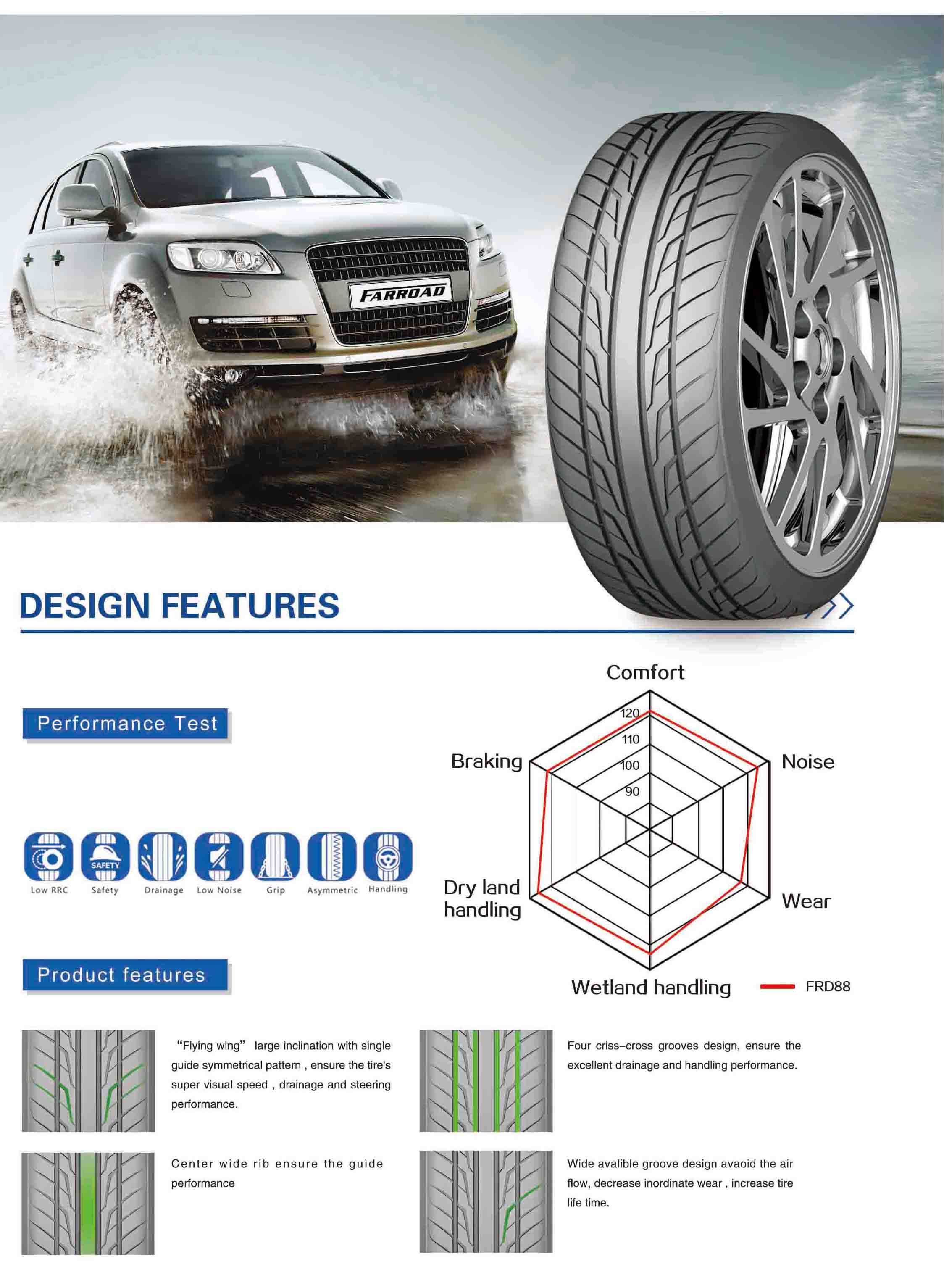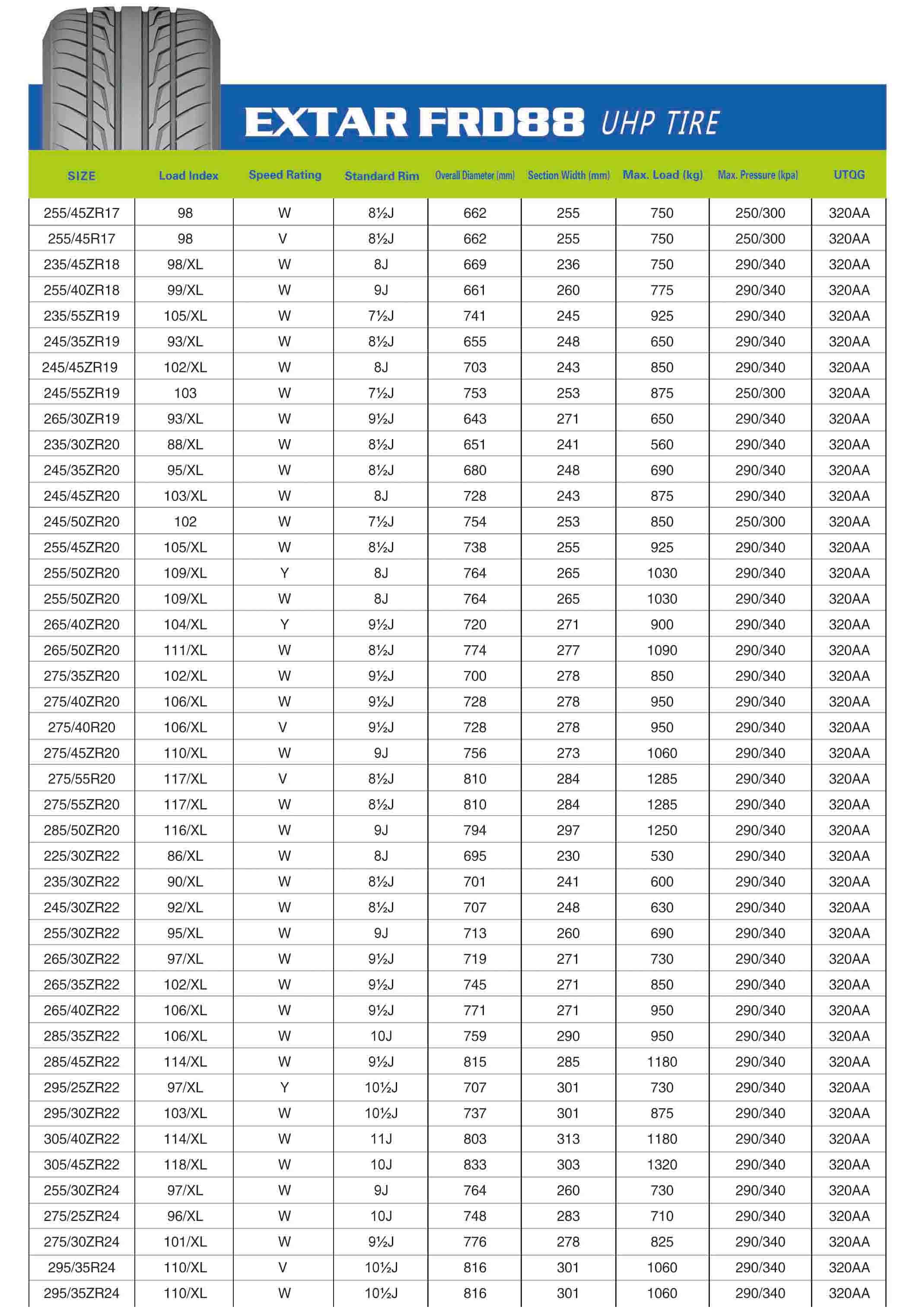 ABOUT THE EQUIPMENT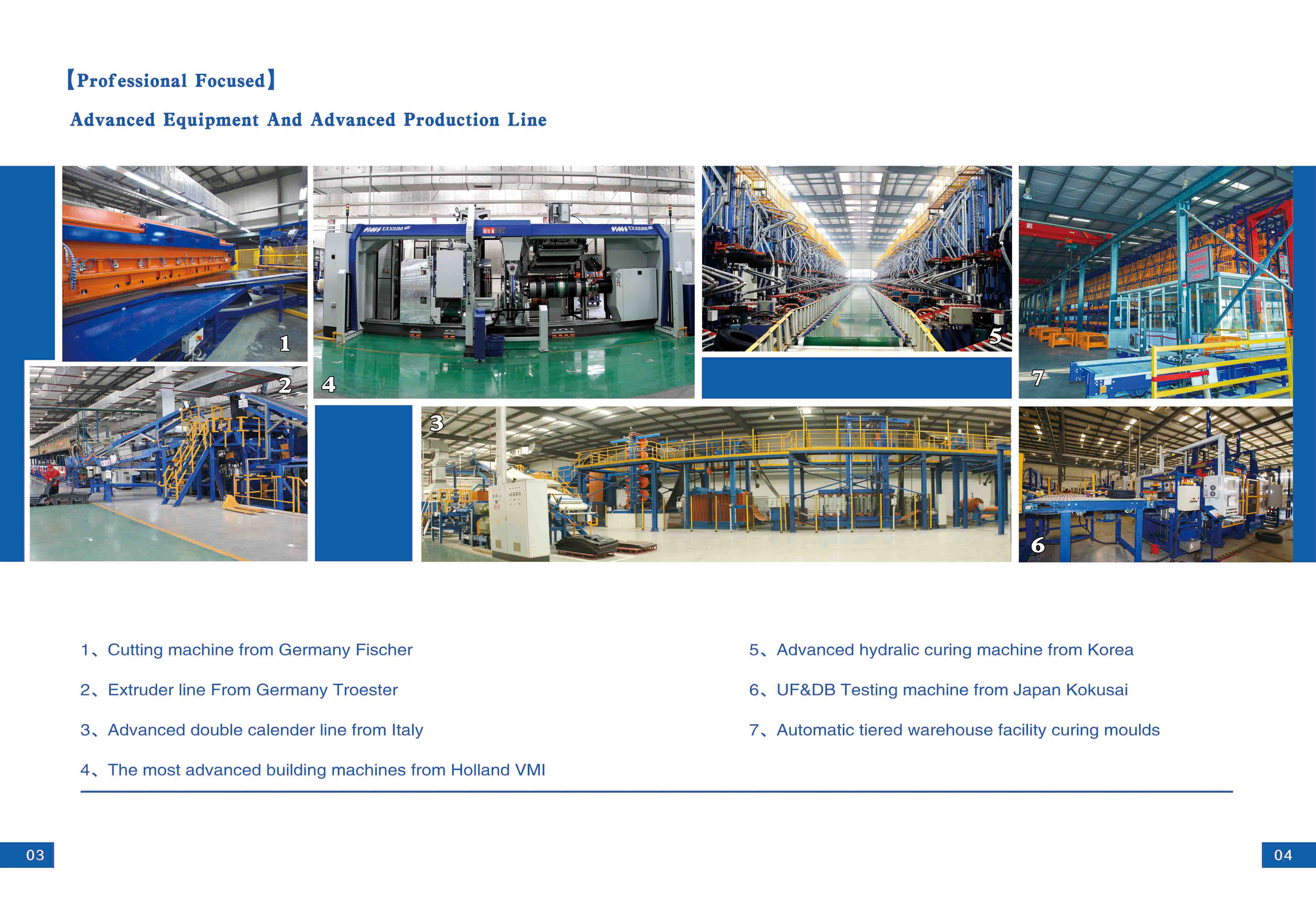 CERTIFICATES